YouTube advertising provides a way for companies to reach millions of potential customers. And if you market to younger people, you are far more likely to find your target audience on YouTube than you are on traditional television.  YouTube is the social media channel of choice for gamers worldwide with 48.7% preferring to use YouTube to consume content and find information more than any other social channel.  Furthermore, according to our Social Media Benchmark Report 2022, YouTube ads can potentially reach a global audience of 2.29 billion people worldwide, which is a pretty impressive statistic 
YouTube is the second most visited website in the world, second only to Google. As bandwidths and internet speeds improve, watching YouTube videos has become an everyday activity for many people. 
According to recent studies, the average time spent consuming social video and digital media in the US is estimated to reach just under 8 hours per day in 2022, not a surprising statistic given that in home-media consumption has grown significantly over the past 2 years due to the pandemic.  
Although most social networks now encourage video sharing, YouTube is still the premier site for sharing longer videos. People spend more time watching videos on YouTube than they do on Facebook or Instagram. 
Many brands recognize the value of including YouTube in their marketing mix. This list focuses on 17 YouTube marketing agencies you can use to help you develop your campaigns, allowing you to put your time into running your business.
---
Here are the Top 17 YouTube Marketing Agencies for 2022: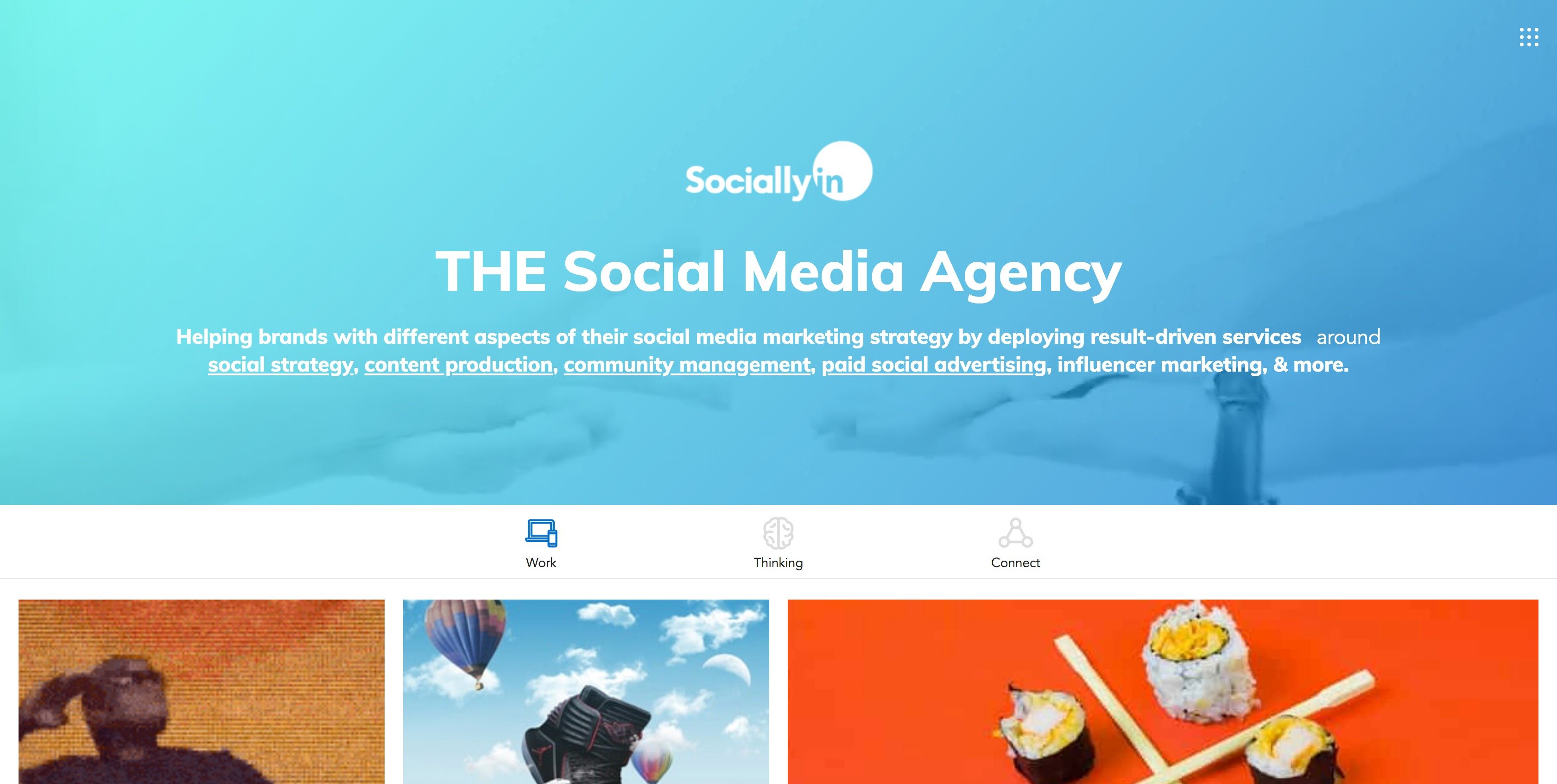 SociallyIn is a Birmingham-based social media agency that helps brands across various industries with different social media marketing strategies. The agency splits its services into four main categories:
Creative and Production – they "film, capture, make, paint, record, bake, build, hatch, compose, invent, write, draw all of your social media content in-house."

Community Management – they help some of the world's leading brands manage their social media audience by monitoring and reacting to the various conversations happening around the brand and on their accounts

Social Media Strategy – they create and execute unique strategies for each brand

Social Paid Advertising – their team is fully immersed in different products offered by each social media channel (including YouTube) and rolls out the latest features and tactics for each client.
It covers the full gamut of social networks, including YouTube. They recently wrote about all the different types of YouTube ads you could use in your campaign. 
---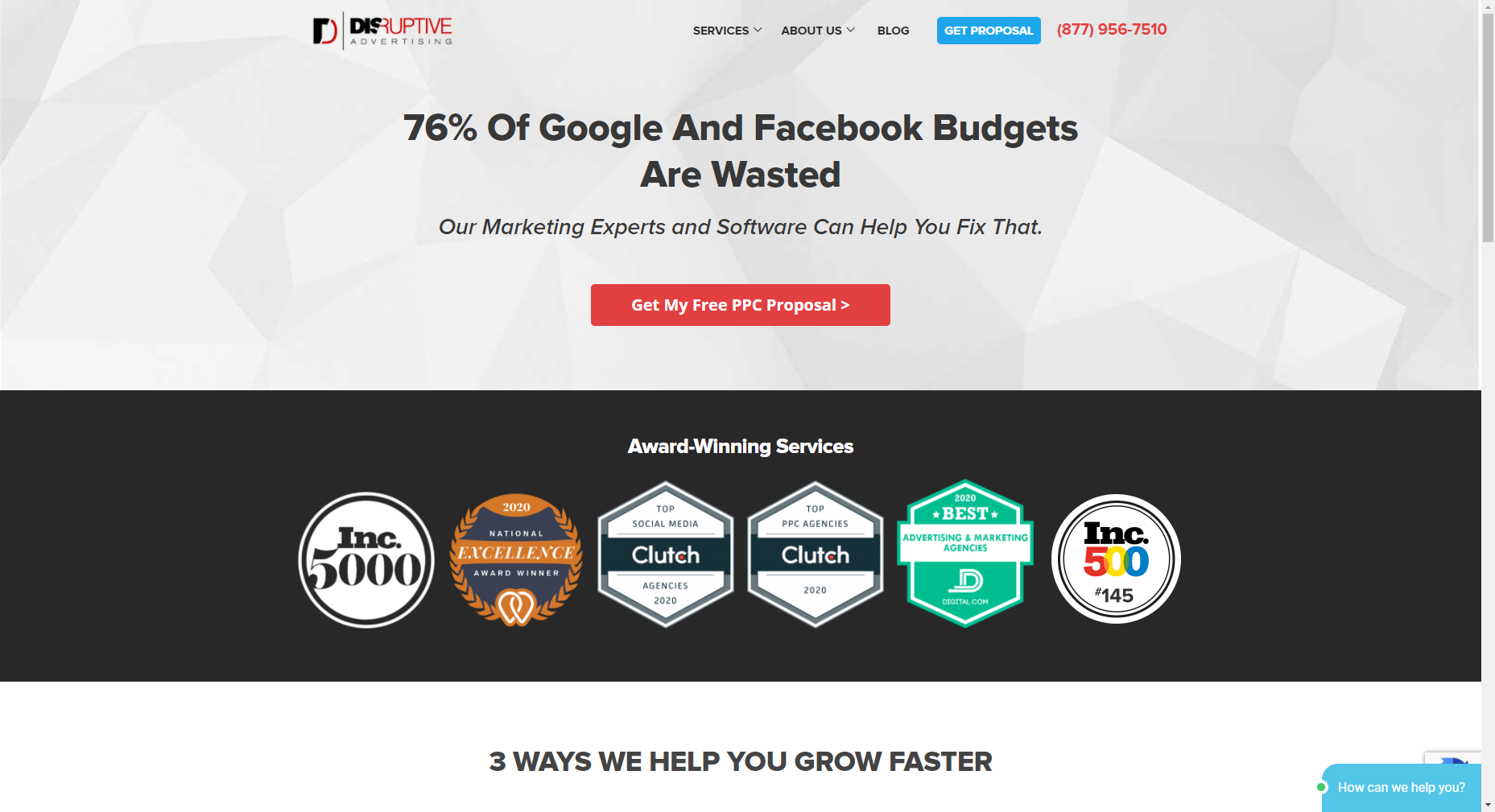 Although YouTube is not one of Disruptive Advertising's main markets, they offer display advertising services you can use for the display ads on your YouTube channel. Successful display advertising proactively targets new customers by placing interesting, relevant ads in front of them when they're most likely to convert. Display advertising is best for building awareness and keeping your business top of mind. For example, if you're launching a new product or trying to establish your brand, display advertising can be a great way to get on (and stay on) your audience's radar. Disruptive Advertising uses specialized tools and in-depth analytics to design and refine their display advertising campaigns.
Disruptive Advertising splits its services into PPC management, site testing, web analytics consulting, and lifecycle marketing. They've worked hard to understand what their clients want most and how they can help them achieve it. The agency also believes that in order to have happy clients, you need to have happy employees. Disruptive Advertising goes above and beyond to help employees develop skills and achieve personal goals.
---

Vireo Video is a video marketing agency that designs and executes video campaigns from start to success.  They strongly believe in the power of YouTube marketing and work with clients to grow their channels viewships and subscribers. 
They specialise in all aspects of YouTube marketing from strategy, optimisation to SEO and help clients leverage video to generate revenue, grow their brands, and exceed their goals for return on investment. Their team of YouTube Certified Experts manages and optimizes clients' videos and channels for video SEO through the creation of engaging titles, thumbnails, metadata optimization, and playlisting. 
Vireo Video manages YouTube Instream Ad and Display campaigns, by producing and editing highly engaging ads, and developing performance focused campaigns that generate scalable leads, and sales by targeting tailored audiences and remarketing on YouTube.
---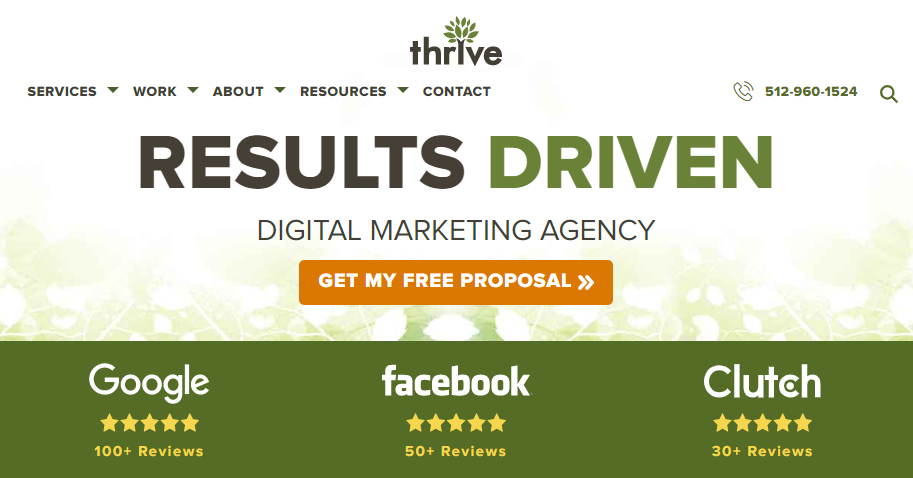 Thrive describes itself as a full-service results-driven digital marketing agency. They have provided a wide range of services to clients of all industries since 2005. Their digital marketing services include consulting and management options for a variety of online marketing tactics, including search engine optimization (SEO), pay-per-click (PPC) ads, Amazon store optimization, copywriting, conversion rate optimization (CRO), and more. They also offer expert web design and development services for both eCommerce and B2B companies. 
Thrive is a full-service social media agency headquartered in Texas that provides social media marketing services to clients in Florida, South Carolina, Texas, and throughout the United States.
They offer YouTube marketing services in two ways, through social media marketing and video production services.  They believe that as the internet community grows and changes, social media campaigns and tactics have to stay one step ahead. Thrive is a social media marketing company with extensive experience in social media services. Their specialists know how to creatively design and implement effective social media marketing campaigns for businesses.
Their Dallas-based video production company delivers high-quality video content from start to finish. Their in-house production team can produce, storyboard, direct, and edit the most captivating visual experience to 'wow' your audience – every time. They have their own cameras, lighting, modifiers, gimbals/stabilizers, and pro audio. Post-production is done in-house on the latest equipment. They work with a team of dedicated writers, producers, directors, and cinematographers with the expertise to carry out every aspect of video production from creative services to delivery.
---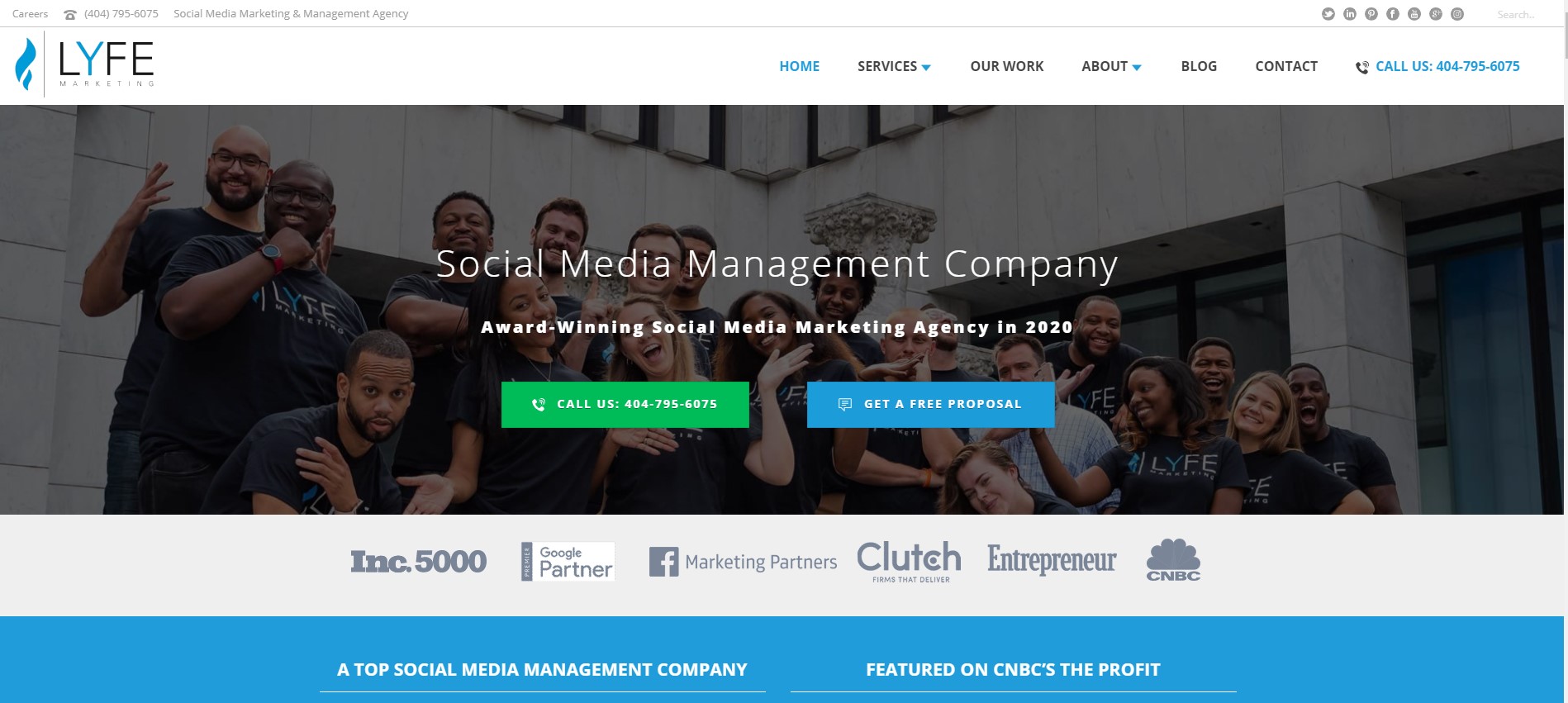 Lyfe Marketing is an award-winning social media marketing agency. The services they offer include social media services, search engine services, and website design services. The agency creates and manages top-performing social media campaigns for businesses.
They split the services they offer into:
Social media management services

Social media advertising services

Email & SMS marketing services

Search engine services

PPC management services

Website & graphic design services

Consulting & coaching services

Product photography

Content marketing services
Lyfe Marketing can help your marketing on all the major social networks, including, of course, YouTube. Social media management pricing ranges from $500-$1000 per month on average. This price varies based on the number of channels and posts they manage for you.
---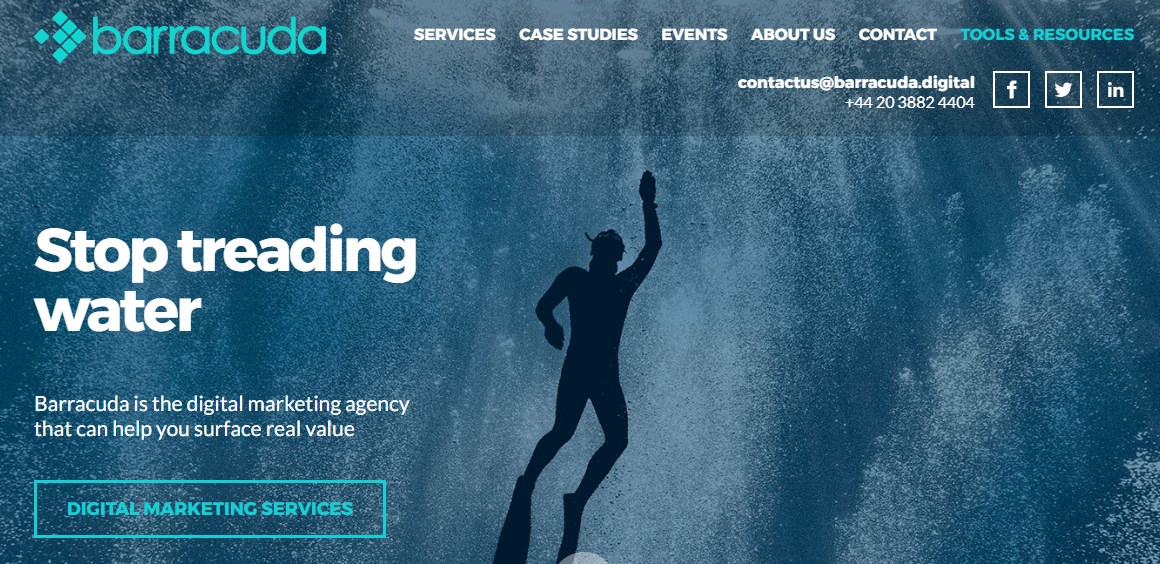 Barracuda is a London-based digital marketing agency. They offer a wide range of services, from SEO consultancy and digital PR to PPC management, across owned, earned, and paid media. 
They include several YouTube-related services in their mix. These include paid YouTube advertising, video production, and YouTube channel management.
Barracuda is a Google Premier Partner Agency and a YouTube specialist agency. Some of their specialist YouTube specialist services include:
Video ad placements and management

Video ad tracking and reporting

Cross-channel tracking (to show the impact on other channels)

YouTube channel setup and management

Video creation
Barracuda can advise on how to utilize your existing video assets best, help you create new assets, or help you put together the brief for a creative campaign. They monitor your video campaign and improve its performance by optimizing your ads against demographic, technical, and geographic performance metrics.
---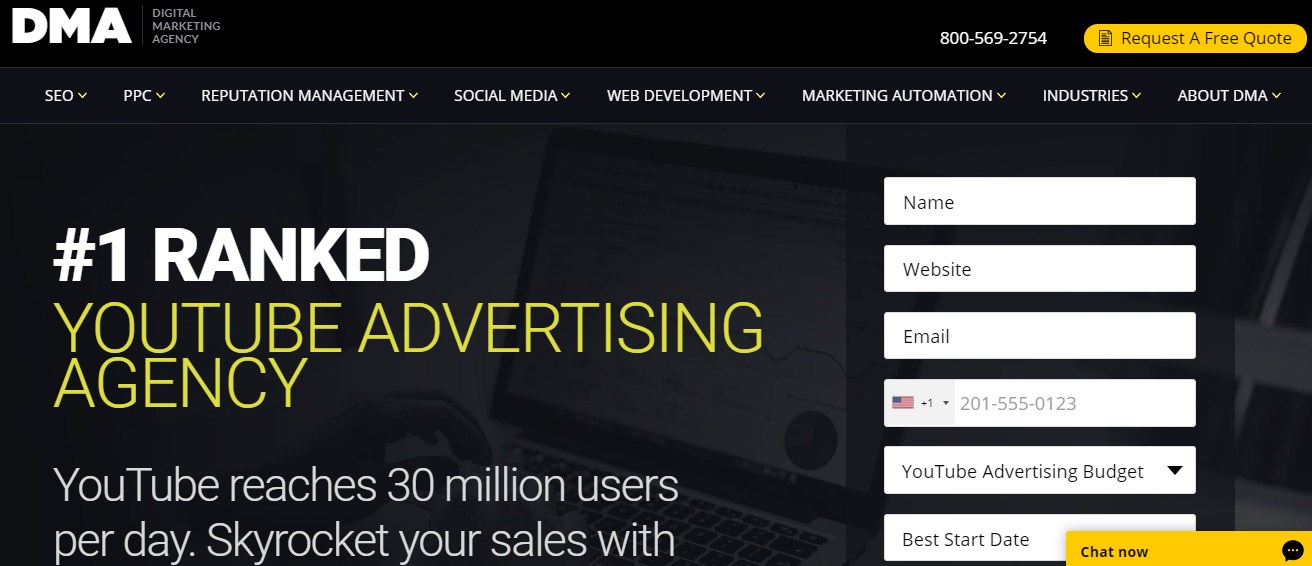 DMA is a large digital marketing agency with offices in the United States, Canada, United Kingdom, Australia, Germany, United Arab Emirates, South Africa, Switzerland, Hong Kong, and Singapore. As their name indicates, the Digital Marketing Agency focuses on all facets of digital and online marketing, including SEO, PPC, reputation management, social media, web development, and marketing automation.
YouTube-related services include video SEO, YouTube advertising, YouTube marketing, and influencer marketing.
They offer a comprehensive approach to video SEO. This includes channel optimization, where they optimize your video channel or pages to help search engines find them and favor them over competing content. They build a comprehensive strategy to help your videos be found and to improve the videos' performance organically. DMA's team specializes in creating effective channels, visuals, and eye-popping supportive content for your audience. This ensures that you'll be able to make the right first impression; your supporting content will support your organic results, making it easy for your viewers to watch your videos.
---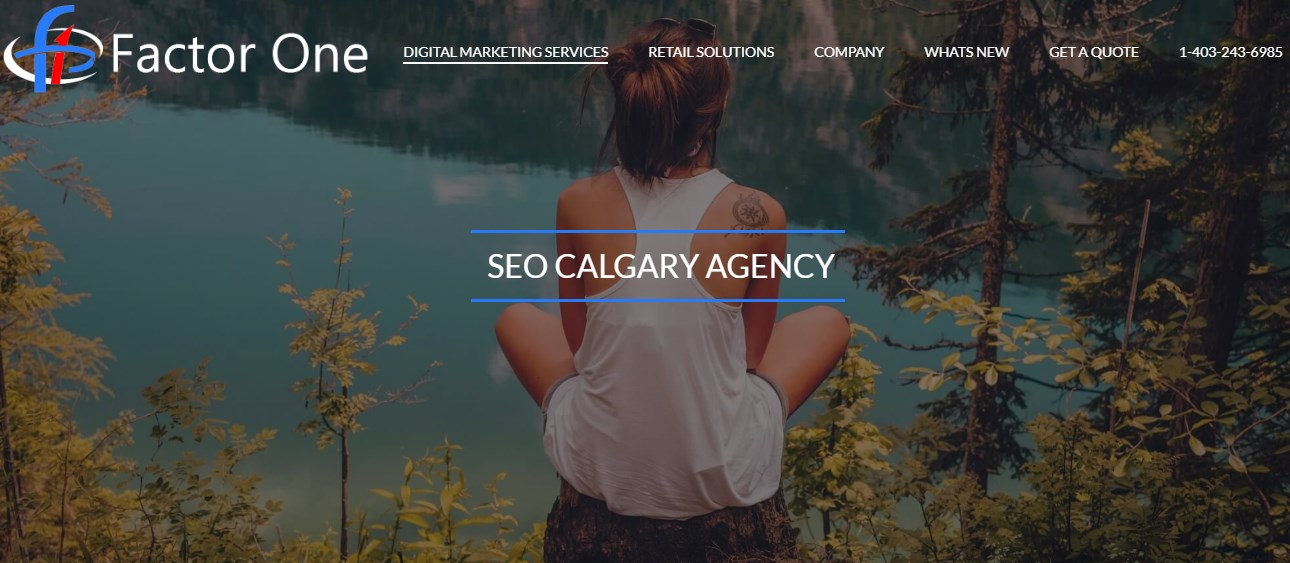 Factor One is a digital marketing agency offering online marketing solutions for businesses in need of more leads/sales. Their main areas of expertise as a digital marketing agency are Paid Search Traffic, Search Engine Optimization (SEO), Website Development, and Online Review Management.
Factor One includes YouTube advertising amongst these services. They see YouTube advertising as being the best medium for companies and brands to reach their potential customers in a way that is cheaper and more engaging than TV or radio advertising.  In an age of cord-cutting, YouTube advertising allows brands to connect with people where they are watching – on their mobile devices. The agency believes that with demographic, interest, topic, and keyword targeting, your video ads can run as skippable pre-roll to some of the most popular videos on YouTube.
---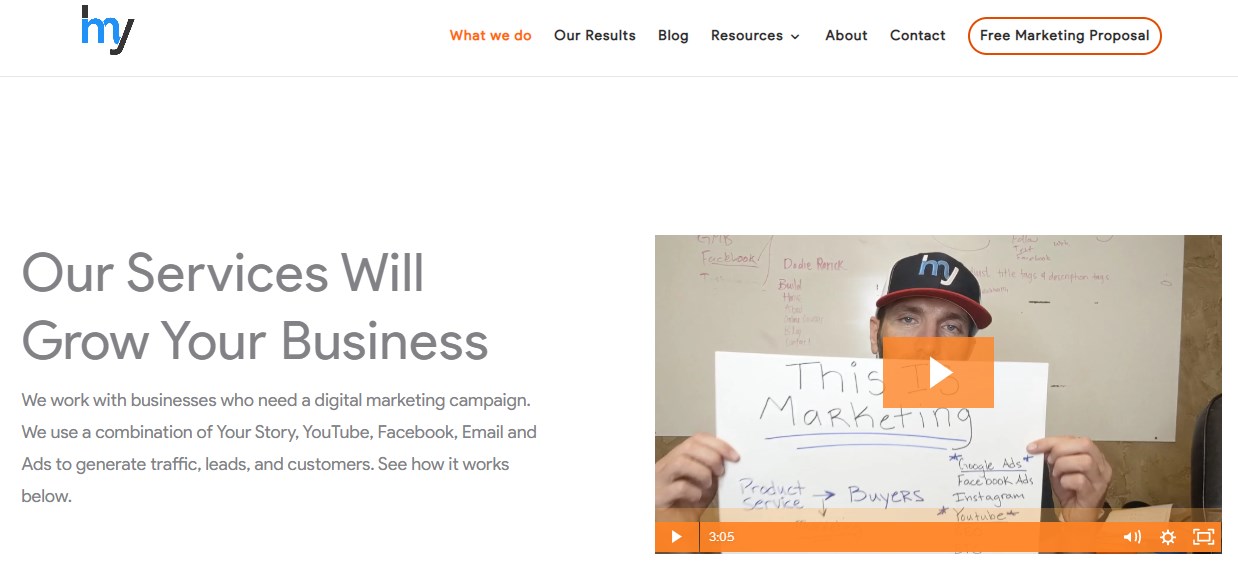 Marketing Hy grows businesses with ROI-driven marketing campaigns. They consider themselves dramatically different than most marketing agencies. They operate like a Chief Marketing Officer (CMO), and get to know their clients' businesses and put in the time to succeed.
Marketing Hy believes that one of the most effective forms of online marketing is video marketing on YouTube. They make this clear, as they call the first advertising package they offer the Video and Social Media Marketing Package (video mixed with social). It includes YouTube channel creation, YouTube ads, video optimization, video ranking, YouTube retargeting, and branded videos, as well as Facebook, Instagram, and Google ads, Facebook remarketing, and a website. 
The agency emphasizes that video ads depend on a good video. Video Hy is primarily a video marketing company and understands what makes a good video. They emphasize the importance of your videos delivering a compelling message. They also need to give the audience a reason to take action – some form of enticing offer.
---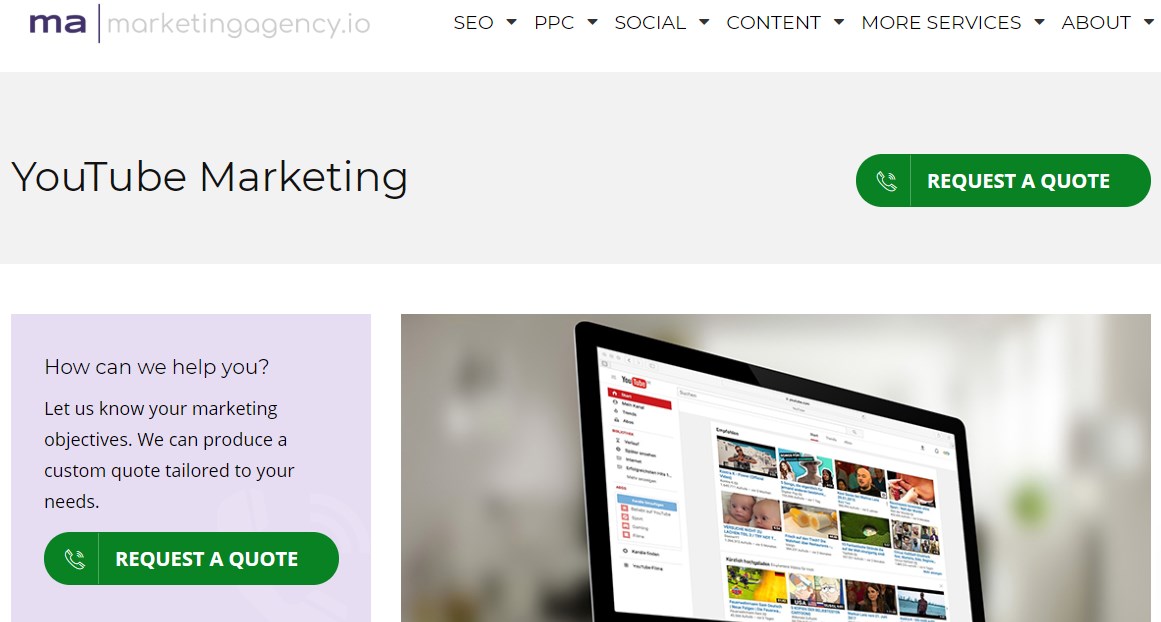 It isn't hard to understand what Marketing Agency has to offer its customers – its name says it all. Their goal is to provide digital marketing solutions that not only meet but greatly exceed industry expectations. They strengthen each client's ability to connect with and effectively communicate with their core audience. Their mission is to make marketing meaningful for each brand they work with and to show them a real, measurable value from their innovative digital marketing solutions.
Marketingagency.io follows a four-step process with its marketing campaigns: Communication, Research, Implementation, and Monitoring, and Maintenance.
They recognize the importance of YouTube marketing in the marketing mix. Whether it is through advertising, influencer marketing, or creating unique content to build a following, there are several different ways that YouTube marketing strategies can yield strong results. Marketingagency.io believes that YouTube marketing can be an excellent source for both branding and lead generation. It boasts over one billion active users on the platform and brings together content creators from all around the world. It is an opportunity for any business to reach wider audiences with a marketing message that entices them into engagement.
Each YouTube campaign is custom-tailored to the needs and objectives of each client with whom they work. Their YouTube marketing experts perform an in-depth analysis of the brand, the target audiences, and relevant channels on the platform. They develop a creative approach to reaching the audiences. This can involve different sub-strategies:
Creating unique video content for the brand's channel

Creating unique video ads to serve on video content.

Connecting with key influencers to sponsor content.

Working with key influencers to produce highly targeted video content.
Once a strategy is put into place, their YouTube marketing experts are constantly engaged with the campaign to see the results it produces over time.
---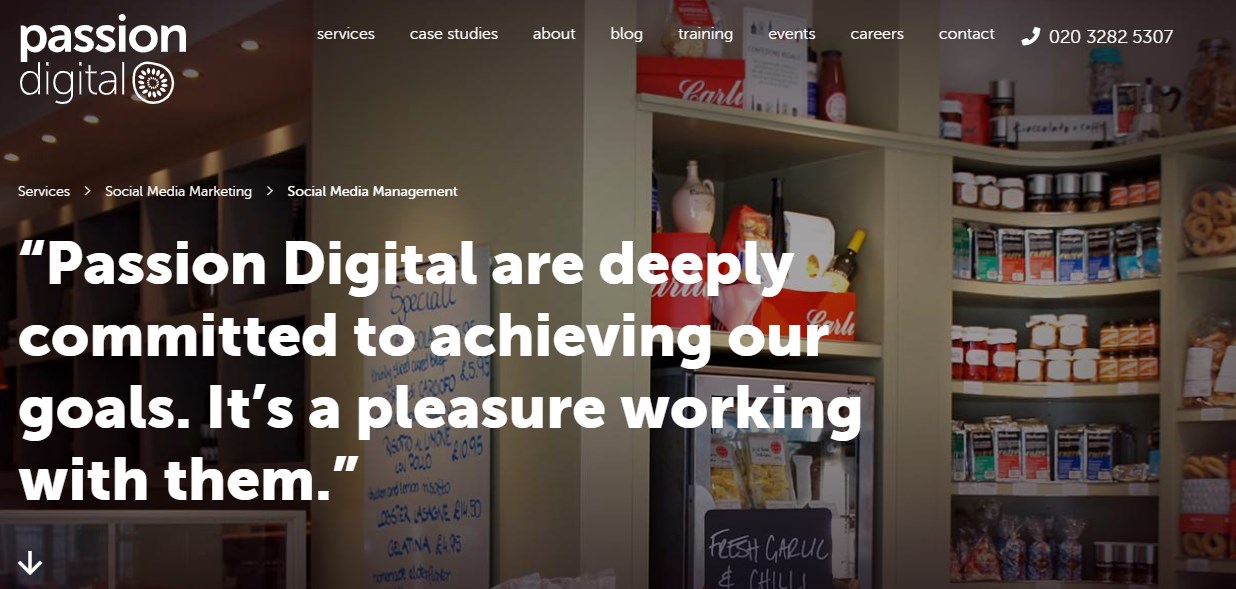 Passion Digital describes itself as an honest and results-driven digital marketing agency. They are based in Clapham, London, and Spain. The agency delivers a personal, passionate, and tailored service to each of its clients. It firmly believes that there's no merit in a 'one-size-fits-all' approach to SEO, Content Marketing, Social Media, or PPC.
Passion Digital splits its services into Pay Per Click (PPC), Search Engine Optimization (SEO), content marketing, social media marketing, conversion, web services, and digital strategy. Obviously, this includes YouTube as a channel where relevant.
They recognize that YouTube is the world's second-largest social media channel and the second-largest search engine. YouTube looks set to continue to take over TV, allowing businesses and individuals to showcase their skills and products to the masses. Passion Digital can help you craft ideas and strategies to create consumer-facing content that's genuine and engaging.
---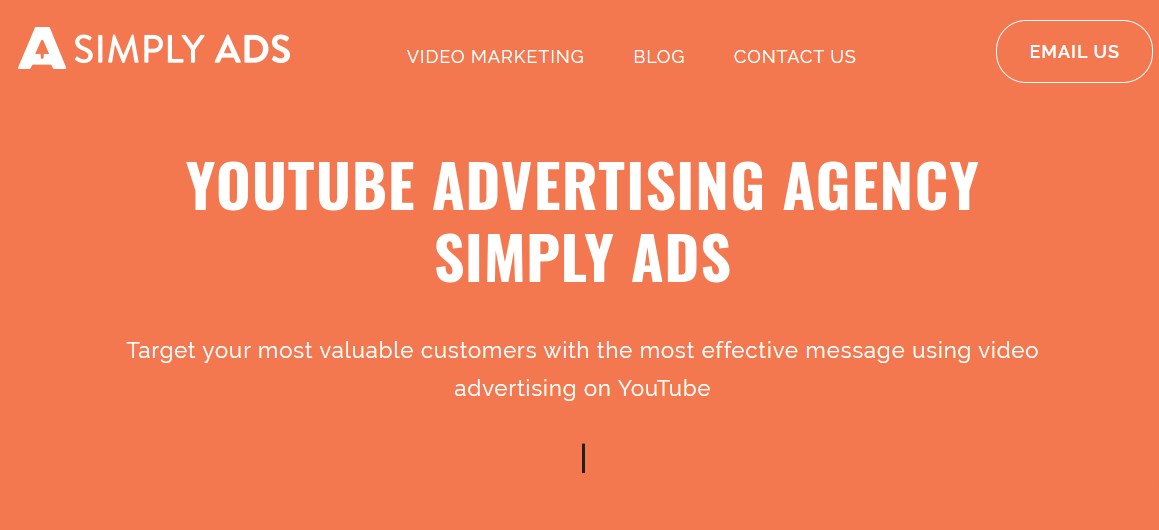 Simply Ads is a YouTube advertising agency, helping you target your most valuable customers with the most effective message using video advertising on YouTube. They produce and manage professional YouTube advertising campaigns designed to deliver a measurable return on investment for your business. 
Simply Ads have two main sections to their business: a digital marketing half and a video production half. They combine both their digital marketing and video experience to create and promote videos, with your business goals in mind. Every video they produce has a purpose. The objectives of the business will always inform the video production employed and the creative direction they choose.
---

Techmagnate is India's top digital marketing and SEO services company. They are based in New Delhi and provide full-suite Internet marketing services. Their services include Web Design, SEO, Social Media Marketing, Pay-Per-Click Advertising, and Application Development.
These include a full array of YouTube video marketing services. They particularly believe in the importance of Video SEO. They think that Video SEO is more than a buzzword; it's a way of optimizing content to increase organic search results. Techmagnate offers organic SEO video marketing services and YouTube optimization that brings the organic results a business needs to grow a channel.
Techmagnate follows a four-step process when optimizing their clients' YouTube channels:
Searching for the right keywords

Optimizing the videos

Getting the videos ranked

Video promotions strategies
Techmagnate's video marketing specialists can help you get started on navigating video promotions and maximize your ad spend. As well as video SEO and optimization, the agency also offers YouTube influencer marketing and video editing and production services.
---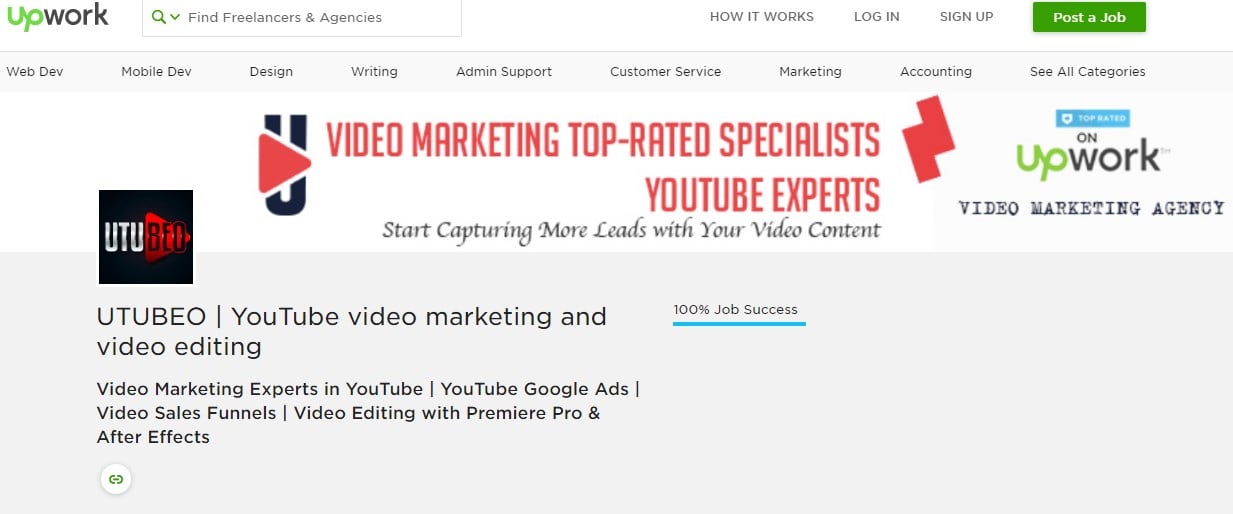 Utubeo is a video marketing agency that provides services in video marketing and video editing. Although their name suggests that they solely work with YouTube, they also offer video marketing services on Facebook and Instagram.
Their offices are based in the unusual combination of Warsaw, Poland, and Sarasota, United States.
Utubeo believes its greatest strengths are in video marketing strategies, video marketing, all aspects of YouTube channels, free and paid promotions on YouTube channels, YouTube SEO and SMM, creating YouTube plans, and storytelling. They provide free consultancy to their clients.
---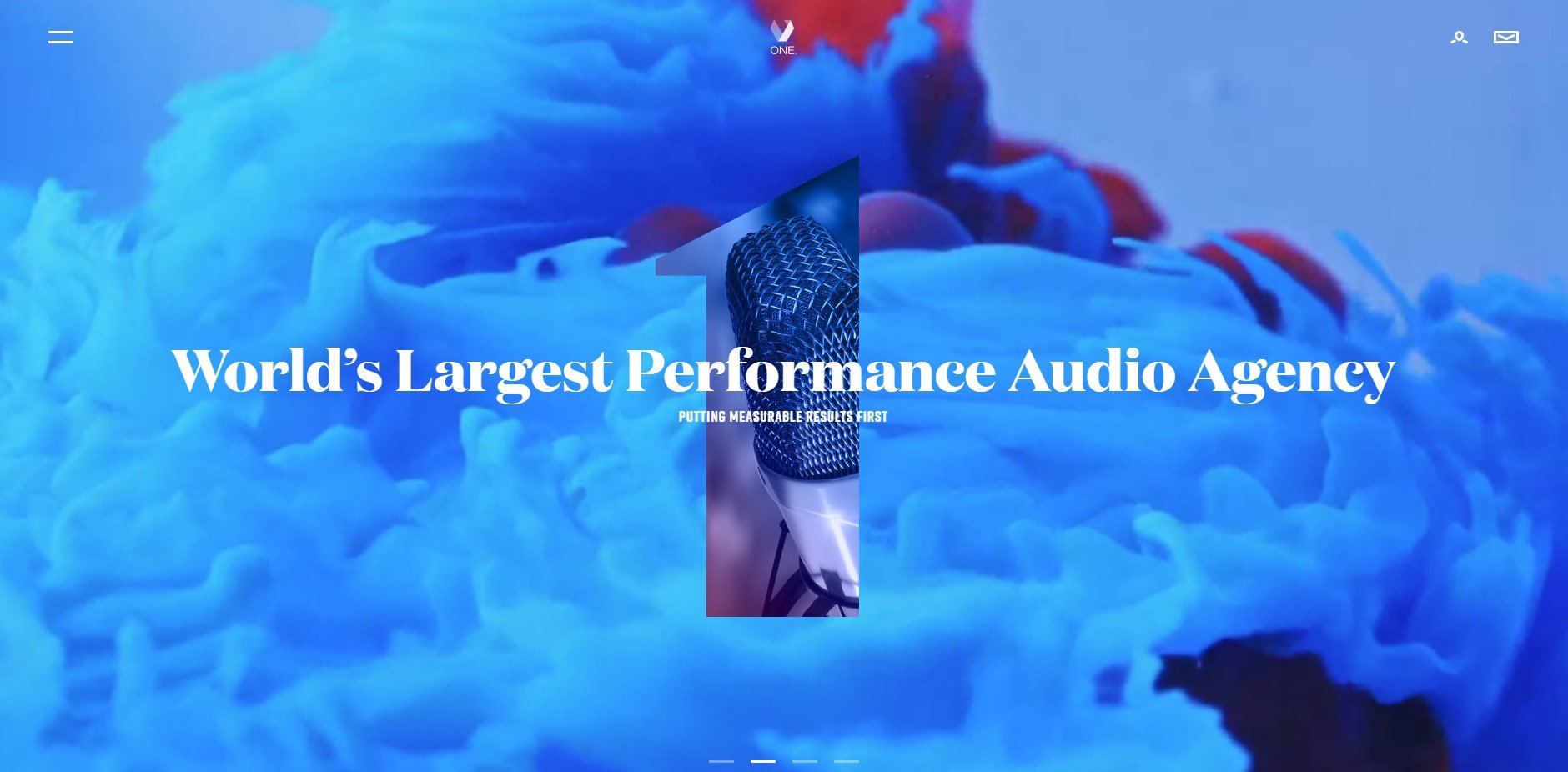 YouTube marketing is one of Veritone One's major specialties. Indeed, they claim that no other agency does performance-based YouTube influencer integrations to the level they do, with a dedicated team of influencer specialists and a proprietary database of endorsers they know will perform for your brand. 
Veritone One is a full-service advertising agency that integrates podcast, radio, digital, tv, and analytics. It is a subsidiary of Veritone Inc., a publicly traded company. It uses Veritone's proprietary aiWARE, which allows you to listen to each of your brand's paid and organic mentions just minutes after they air. 
They have observed that viewers no longer care about watching costly productions on their favorite networks starring household names; they want content that speaks directly to them and what they're already interested in or are interested in learning about. They recognize that YouTube, in particular, speaks to this change. Veritone One believes that the traditional one-size-fits-all approach no longer works. Viewership is fragmented, and people want to see exactly what they want when they want it. An AI-enabled agency such as Veritone One can help you target those viewers who can't be easily reached by traditional means. The agency utilizes proprietary AI-based technology to collect real-time actionable intelligence to better optimize your media and brand's messaging to improve your campaign's performance.
---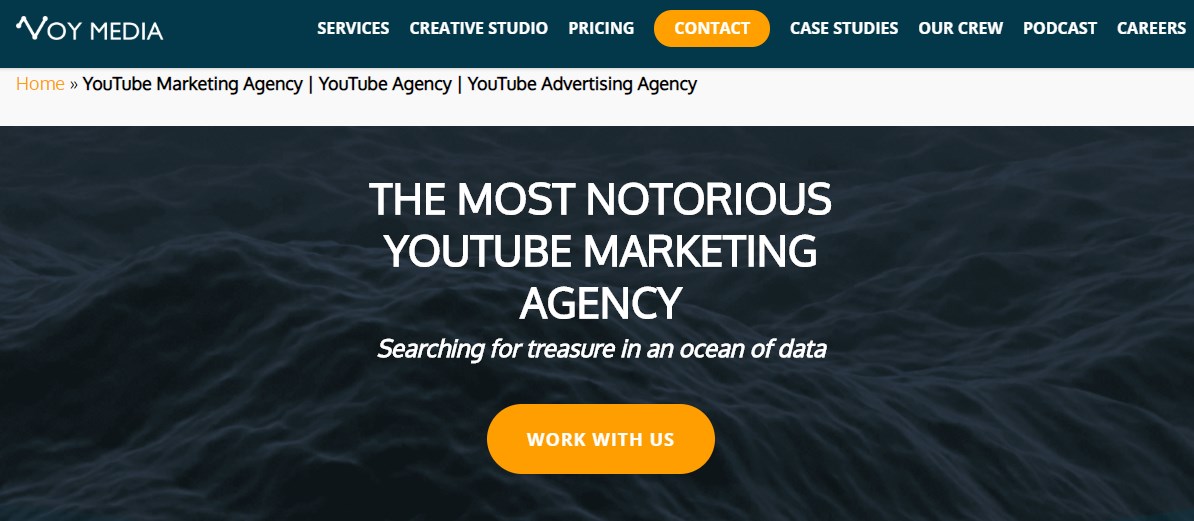 Voy Media is a full-service agency offering a range of services, covering Facebook, Instagram, retargeting, eCommerce, mobile, and of course, YouTube. They describe themselves as being "the most notorious YouTube marketing agency – searching for treasure in an ocean of data."
They comb through every detail to optimize your advertising dollars. 
Although most of their website copy focuses on Facebook and Instagram, they work with virtually every social network and video streaming site. They recognize that YouTube gives more granular feedback about the demographics than many social sites, making it easier to see how people respond to their ads. This gives them a greater opportunity to optimize their ads.  They encourage their brands to run special promotions targeting YouTube users, further helping to provide thee data to optimize campaigns.
---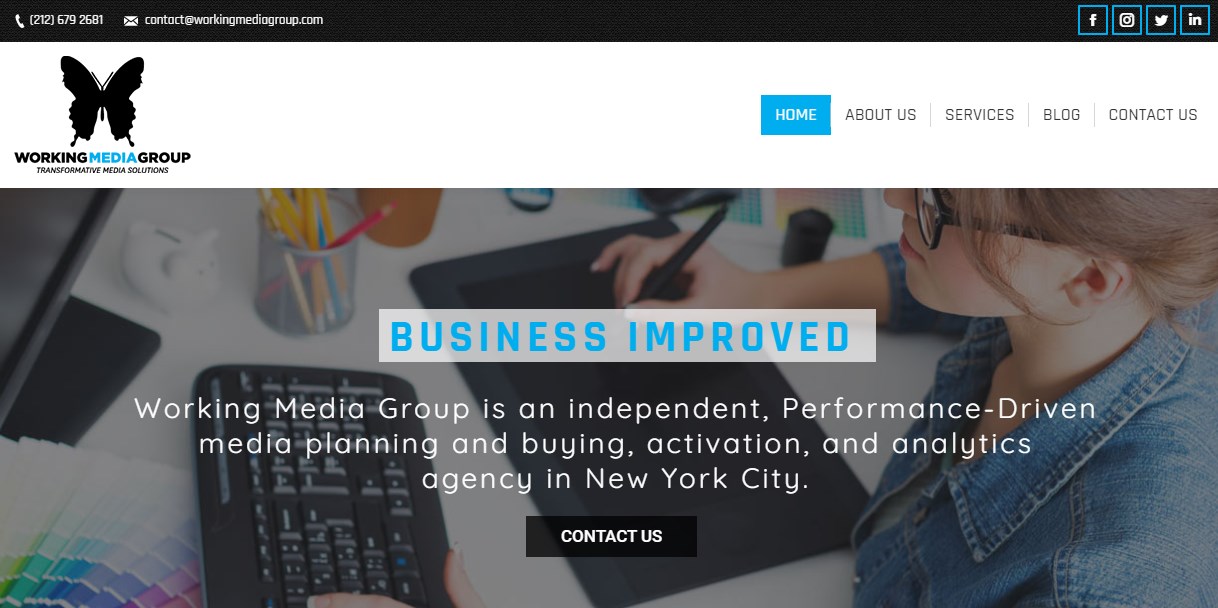 Working Media Group is an independent, performance-driven media planning and buying, activation, and analytics agency, based in New York. They split their services into digital marketing,  media planning & buying, social media & content marketing, experiential marketing, and marketing analytics.
They include YouTube as a suitable channel for relevant clients – although unlike most of the other agencies here, they still offer traditional media planning and buying. This means that clients can work with Working Media Group for virtually every type of video marketing – YouTube, traditional TV, and everything in-between.
They recognize the difference between the generations, however. For example, they observe that Generation Z spend almost twice the time watching videos on YouTube than traditional TV.   They also highlight that YouTube leads the pack with 59% of teens consuming online video "the most" on the platform over Netflix, Amazon Prime Video, or other video sites. Also, online video is second only to listening to music in terms of teen enjoyment, beating video games, and social media.
---
Frequently Asked Questions
What is the top site for video sharing?
YouTube is still the top site for sharing longer videos. While the majority of social networks now enable video sharing, users still spend more time watching videos on YouTube than they do on Instagram or Facebook. As a matter of fact, YouTube is the second most visited website across the globe, with Google being the most visited.
Should I advertise on YouTube?
Yes! Advertising on YouTube is especially effective if you market to younger people. As bandwidths and internet speeds have improved, watching YouTube videos is an everyday activity for many users. VidMob has found that people spend more time watching social video on sites like YouTube than TV and streaming services. In fact, YouTube is the second most visited site in the world and remains the top site for sharing longer videos.
What is display advertising?
Display advertising targets new customers by placing interesting, relevant advertisements in front of them when they are most likely to convert. It is best for creating awareness and ensuring your brand stays top of mind. You can, for instance, use display advertising on your YouTube channel to stay on the radar of your audience.
Who are the leading YouTube Marketing agencies in the UK?
You can check out Barracuda, Digital Marketing Agency (DMA) and Passion Digital. Barracuda is based in London and is a YouTube specialist agency. Their services include YouTube advertising, video production, video ad placements and management, video ad tracking and reporting, YouTube channel setup and management and cross-channel tracking. Digital Marketing Agency is a large global agency that can also help with influencer marketing and comprehensive video SEO. Passion Digital is also based in London, but mostly focuses on content creation.
Who is the best YouTube marketing company in India?
Techmagnate is the top digital marketing and SEO services company in India. They are located in New Delhi and offer full-suite Internet marketing services. As part of their services, their team of video marketing specialists offer a wide range of YouTube video marketing services that include video promotions, organic SEO video marketing, YouTube optimization, maximizing your ad spend, video editing and production services and YouTube influencer marketing.